USC 3 Pack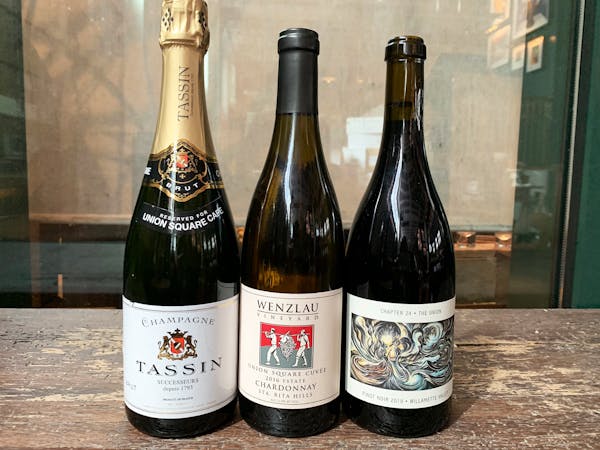 This package features our privately-labeled wine collection.
About the Wine
Tassin 'Union Square Cuvée' Brut Champagne
Sparkling
Reserved winemaking allows the juicy red fruit and pale floral tones to shine.
Wenzlau 'Union Square Cuvee' Chardonnay Sta. Rita Hills 2016
White
This bottle has a strong structure with a distinct brightness and smooth texture on the palate, while still maintaining its energy, tension & focus.
Chapter 24, 'The Union' Pinot Noir, Willamette Valley 2018
Red
Deliciously balanced fresh and savory Pinot Noir with notes of black cherry and black currant.