Summer Sip-Pack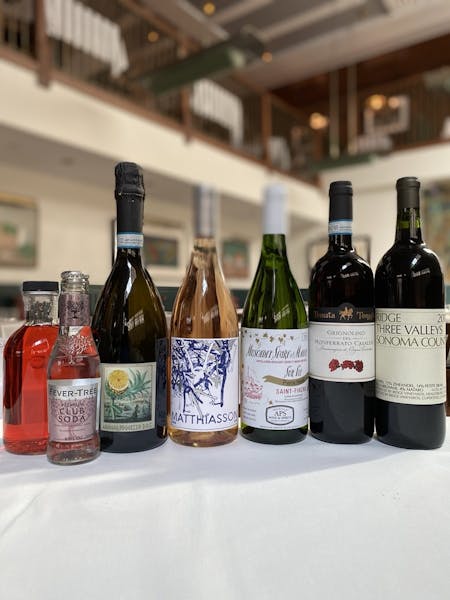 Whether sipping on your patio, on an NYC rooftop, or on your sofa in front of the AC, whatever your summer setup may be, we've got everything you need to cover your wine drinking needs this summer.
About the Wine:
Cappelletti Spritz Kit
Prosecco, Cappelletti, and Soda
Our favorite version of the classic Italian aperitivo. Directions: As easy as 3-2-1-enjoy! Pour 3 parts Prosecco, 2 parts Cappelletti, and 1 part soda over ice and stir gently. Val de Mer Cremant de Bourgogne
Pierre Henri Gadais Muscadet
White
This is one of the great whites of summer. With a salty minerality, it's great on its own and even better with oysters. However you enjoy it, just get it super cold!
Matthiasson Napa Rosé
Rosé
From our good friend Steve Matthiasson, one of the revered farmers of the Napa Valley. A beautiful, juicy, serious rosé with peach and tart strawberry.
Tenuta Tenaglia Grignolino
Red
Fresh and fruity red from Piemonte with a whiff of dried flower and black pepper. Drink with a bit of a chill on it.
Ridge Three Valleys Zinfandel
Red
BBQ wine at its finest. Medium-bodied, ripe cherry, mint.