Main content starts here, tab to start navigating
Union Square Cafe
Union Square Cafe—the flagship restaurant that launched Danny Meyer's Union Square Hospitality Group—has been one of the country's most beloved dining institutions for over 30 years.
Founded in 1985, Union Square Cafe pioneered a new way of dining, drawing inspiration from the Union Square Greenmarket and showcasing the best local ingredients in a casual and contemporary dining room characterized by warmth and hospitality. Having trained and mentored scores of restaurant professionals for over three decades, Union Square Cafe is the birthplace of a generation of renowned restaurants, chefs, and restaurateurs.
The restaurant has won five James Beard Awards and ranked in first place on Zagat Survey's Most Popular Restaurant list an unprecedented nine times.
We're proud to be part of Danny Meyer's Union Square Hospitality Group.
Union Square Cafe through the Ages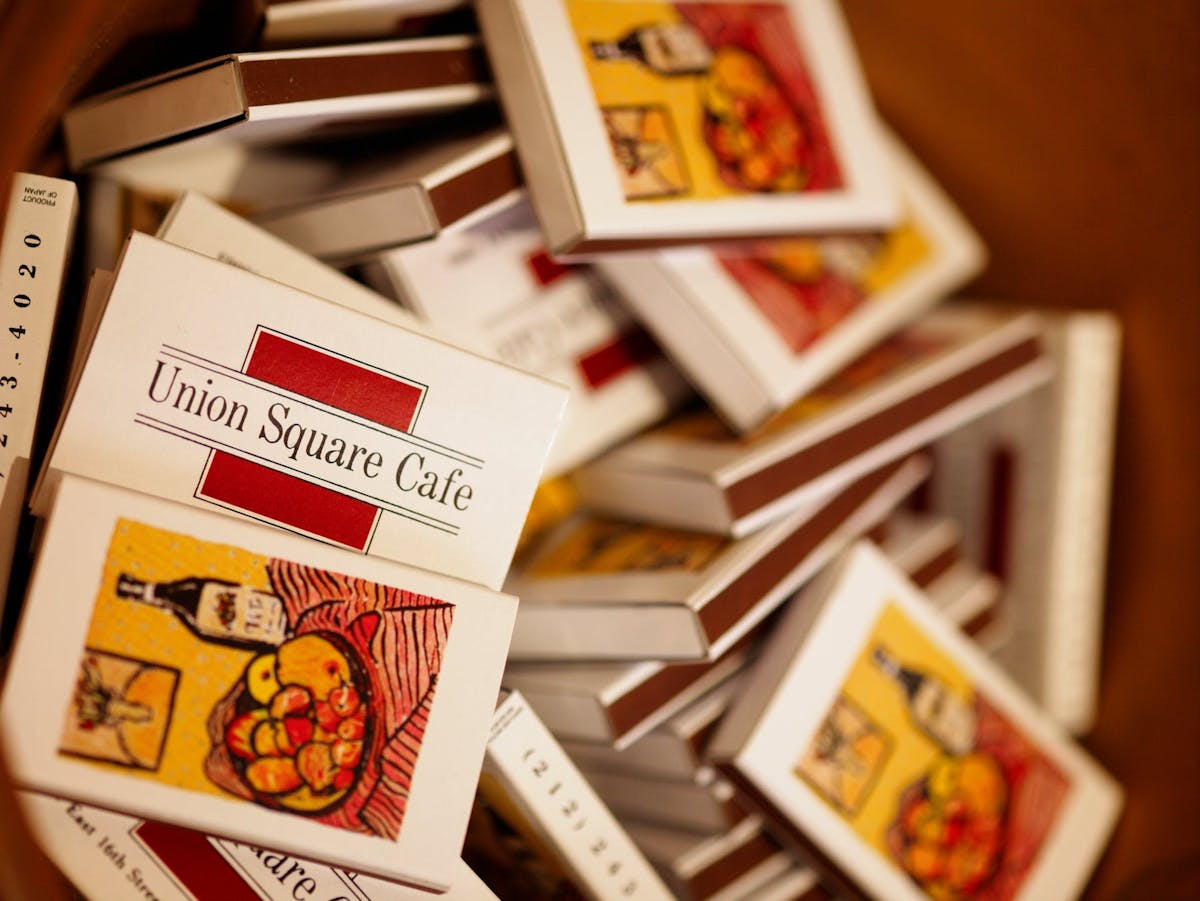 Slide 1 of 10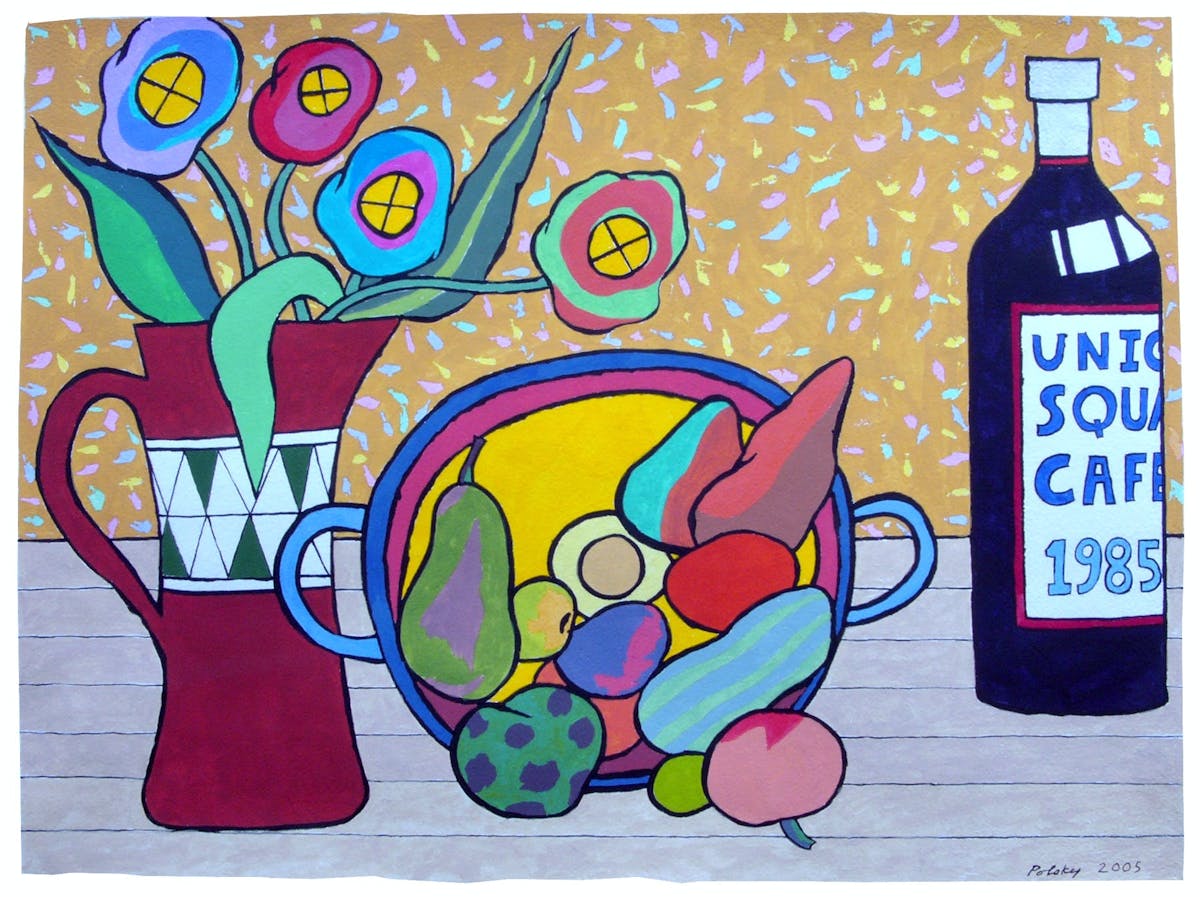 Slide 2 of 10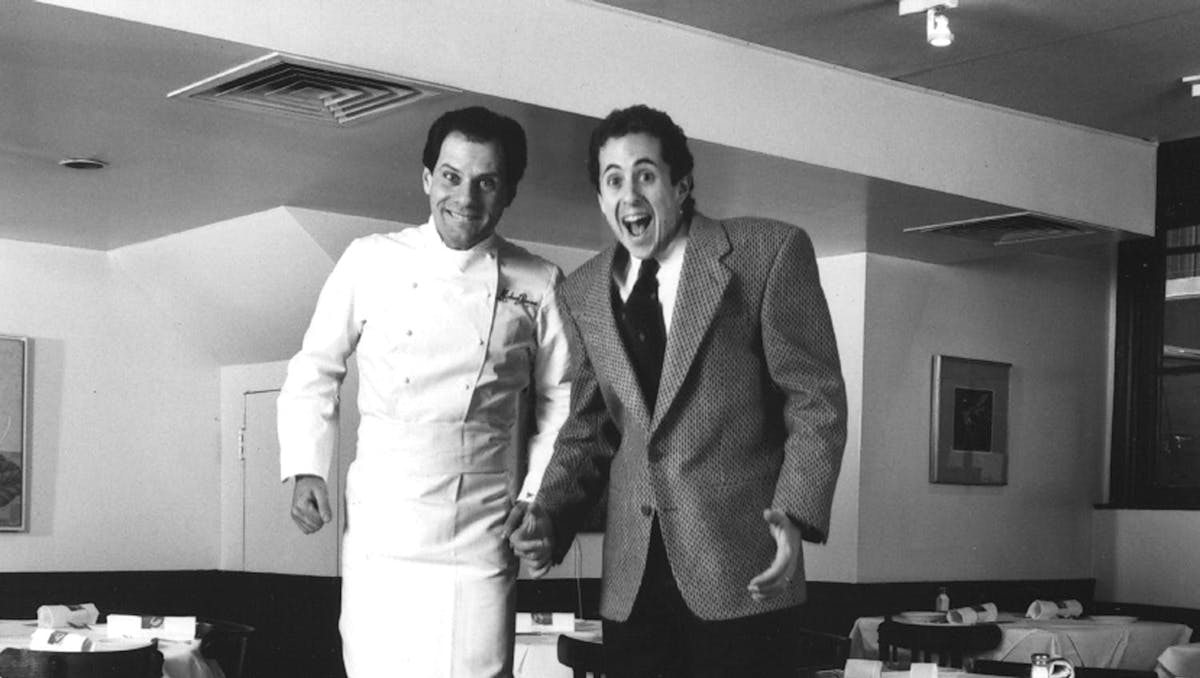 Slide 3 of 10
Slide 4 of 10
Slide 5 of 10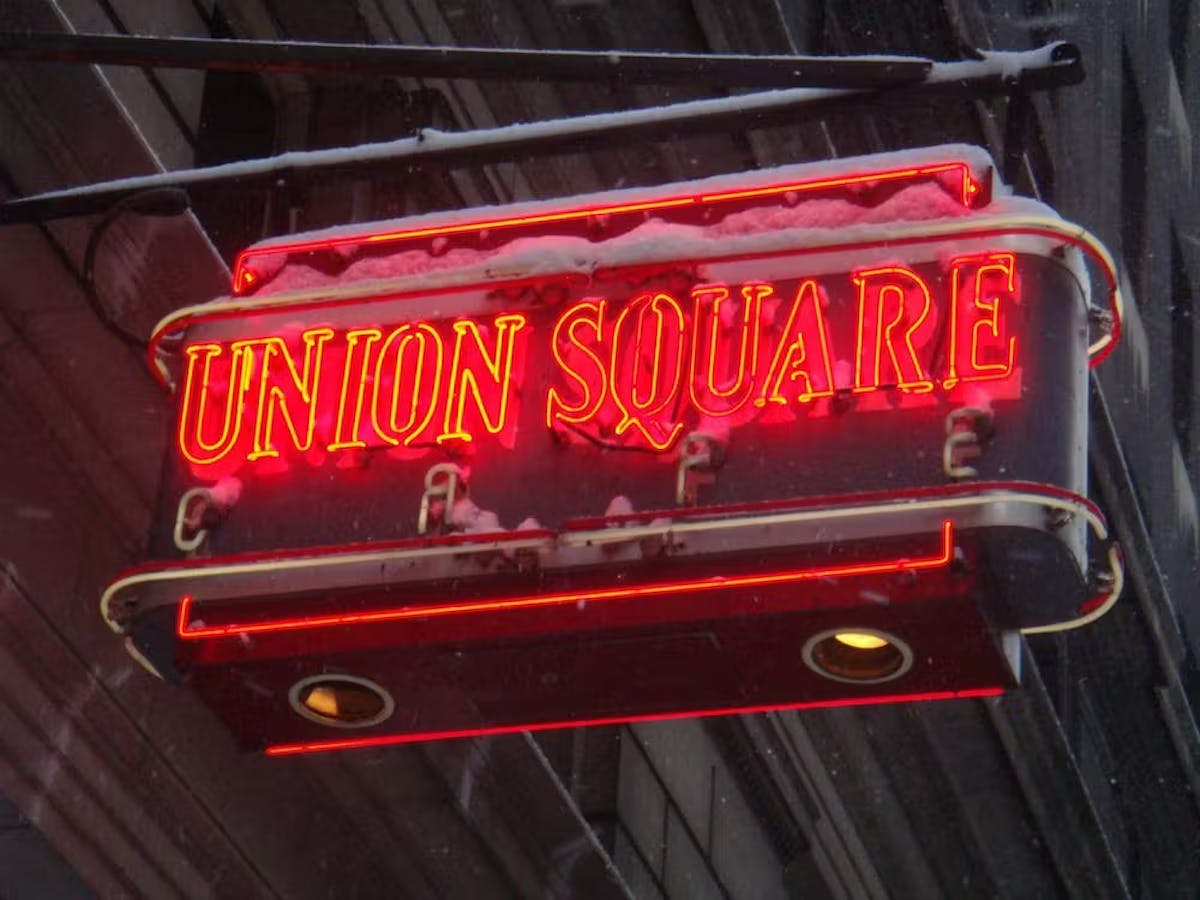 Slide 6 of 10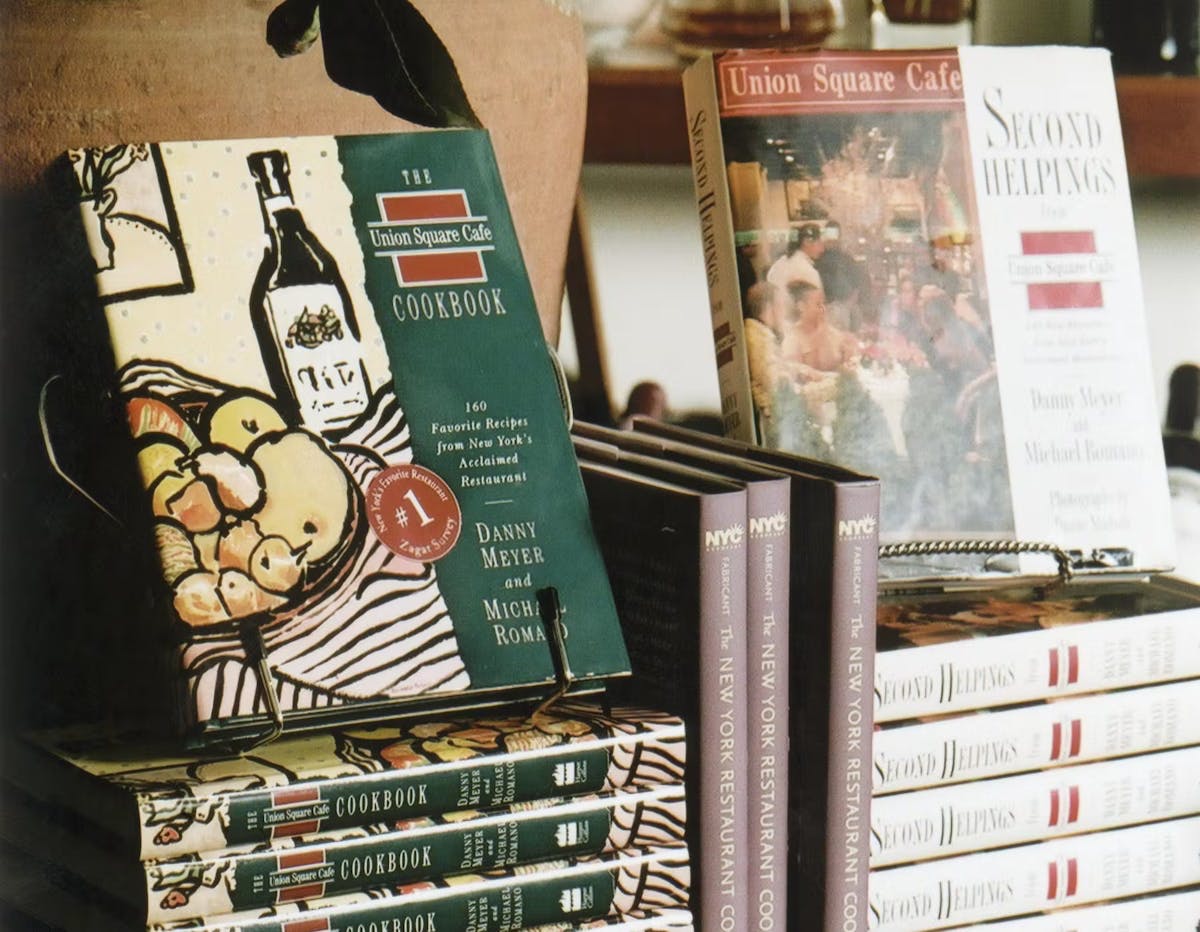 Slide 7 of 10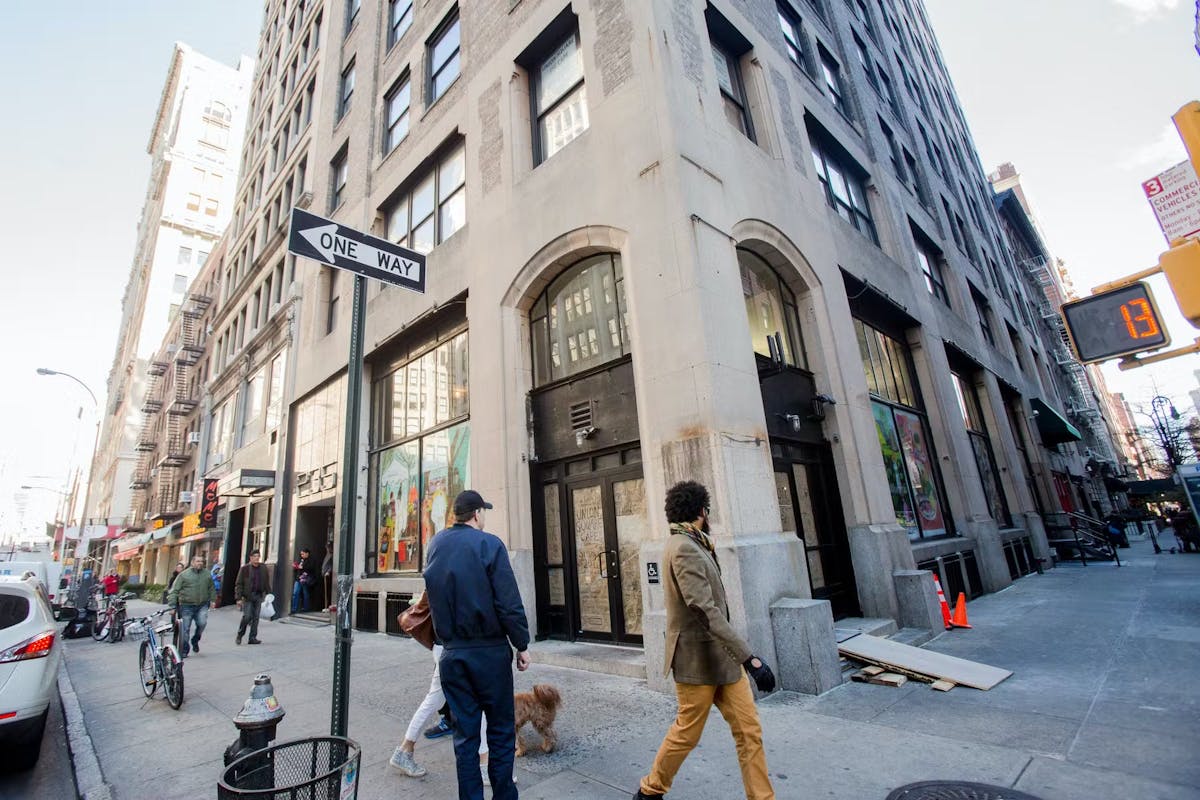 Slide 8 of 10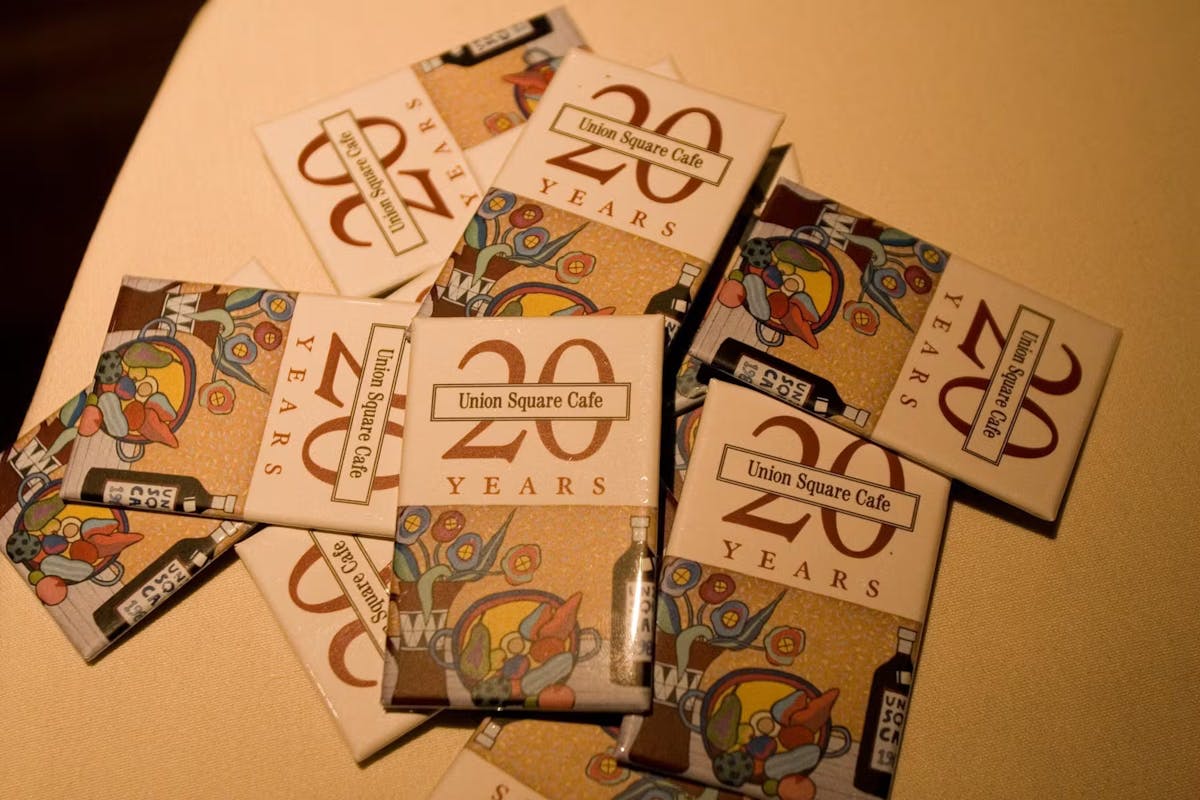 Slide 9 of 10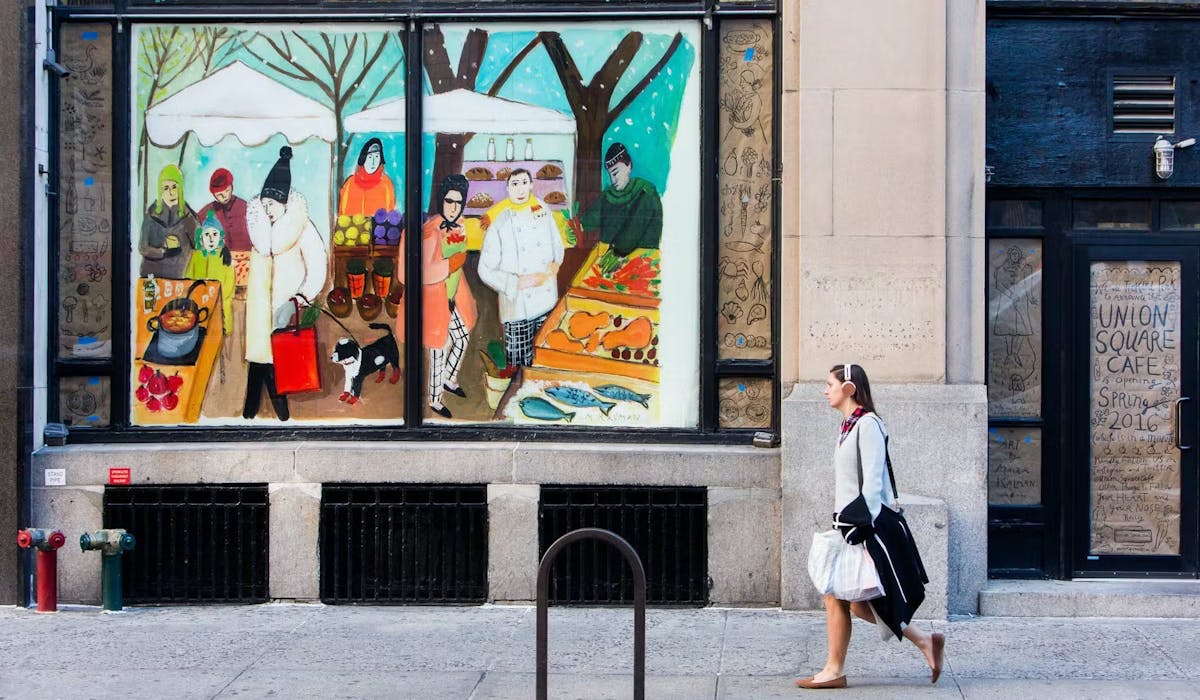 Slide 10 of 10
A Recipe: Union Square Cafe's Bar Nuts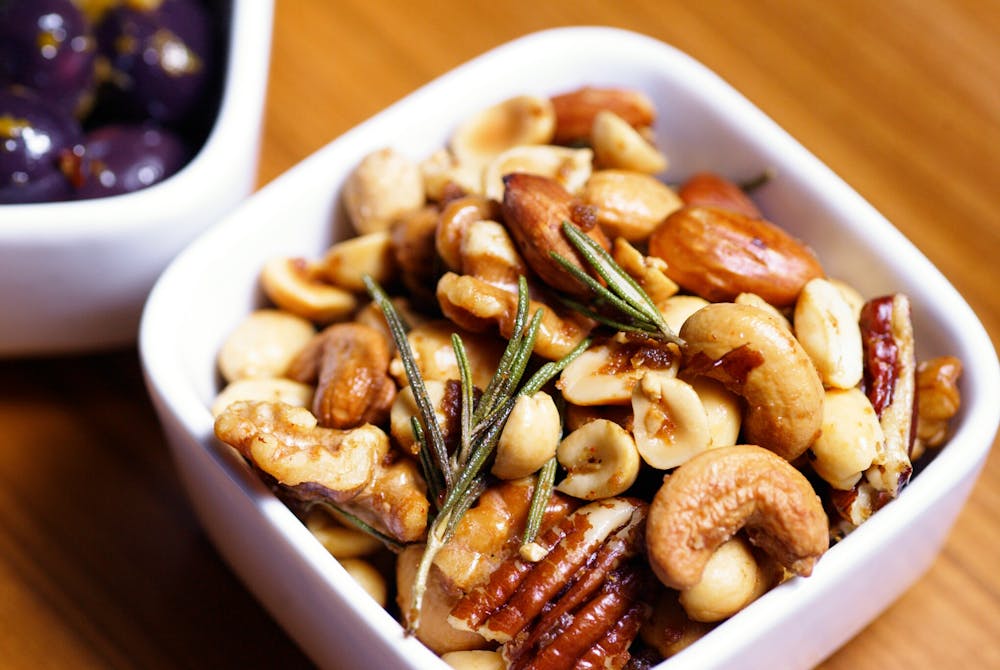 These nuts won The New York Press award for "best bar nuts in New York." Every afternoon at about 4:45, a piping hot batch emerges from our ovens and is sent to the bar, where the sweet rosemary fragrance wafts throughout the restaurant. Though we don't have a television set at our bar, these nuts would probably be a hit in your living room accompanied by a football game and some ice-cold beer.
YIELDS 5 CUPS
Ingredients
¼ pound each peeled peanuts, cashews, brazil nuts, hazelnuts, walnuts, pecans, and whole unpeeled almonds, or 1¼ pounds unsalted, assorted nuts
2 tablespoons coarsely chopped fresh rosemary
½ teaspoon cayenne
2 teaspoons dark brown sugar
2 teaspoons kosher salt
1 tablespoon butter, melted
Method
Preheat the oven to 350 degrees Fahrenheit.
Toss the nuts in a large bowl to combine and spread them out on a cookie sheet. Toast in the oven until they become light golden brown, about 10 minutes.
In the large bowl, combine the rosemary, cayenne, brown sugar, salt, and melted butter.
Thoroughly toss the warm toasted nuts with the spiced butter and serve warm.