Main content starts here, tab to start navigating
Whether you're planning a business lunch for your team or a wedding reception with your loved ones, we're here to help you host an unforgettable event. Supported by our incredible team, we have semi-private and private event spaces ready to accommodate a wide range of party formats and sizes.
Park & Irving Room
Enjoy cocktails and hors d'oeuvres or dinner showcasing the best local ingredients in the elegant atmosphere of the Park & Irving Room, complemented by the original artworks that make Union Square Cafe a true New York original. The Park & Irving room accommodates up to 40 guests seated or 45 guests standing, with options to enjoy pre-dinner cocktails in the room or the adjacent Parlor Bar.
Capacity: Up to 40 guests seated or 45 standing
The Alcove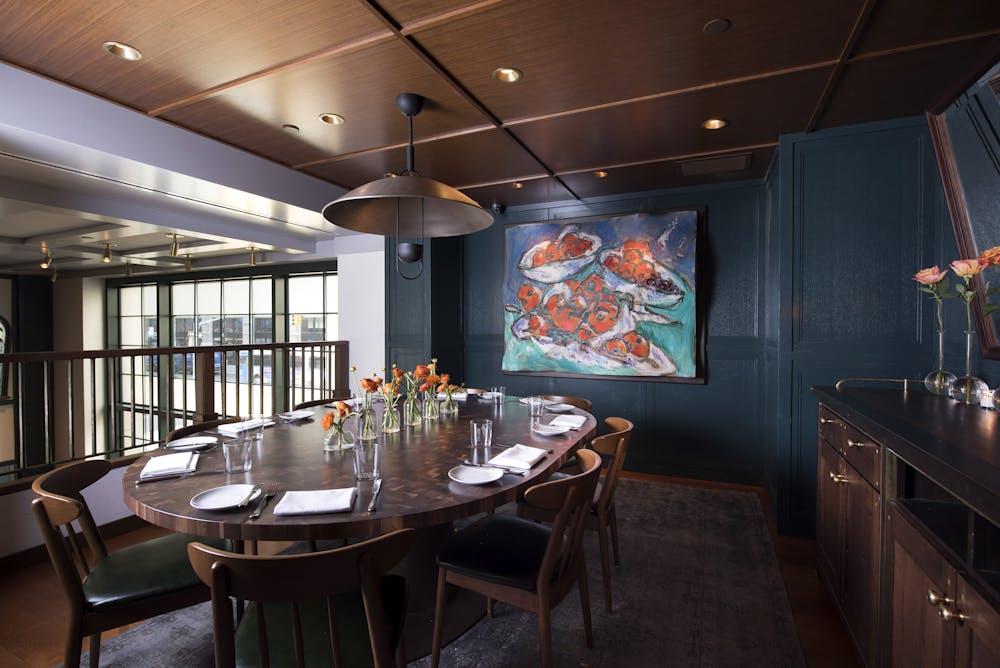 Our semi-private space overlooking the buzz and lively energy of the main dining room seats up to 10 guests at a single oval table, crafted from black walnut by Maine artisan Mark White. The Alcove is ideal for making intimate celebrations and small gatherings truly special.
Capacity: Up to 10 guests seated
Full Restaurant Buyouts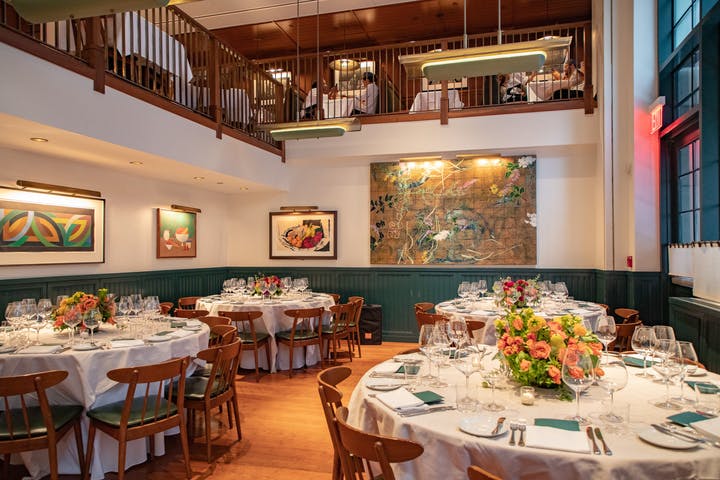 For larger parties, Union Square Cafe can be yours for the evening or afternoon. Welcome your guests into our space for a seated dinner with up to 120 guests, or a standing cocktail reception with up to 200 guests. Our team will work with you to plan the perfect event, and will be on hand to take care of your guests as they enjoy our seasonal cuisine, wine and cocktails.
Capacity: Up to 120 guests seated or 200 standing
Contact
To be in touch, please submit an event inquiry